all about me - pkenil96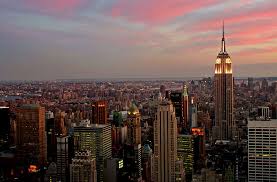 Hello everyone!
My name is Kenil. I am a software developer, voracious reader and a tireless seeker of knowledge. I have profound interest in programming and cyber security. Currently i am doing a little research on cryptocurrencies and cyber security to get an idea about the field and i am also planning to do my final year project in it.Also if it interests me, i might do my masters in one of those domains.
I love coding and i usually code in java and python. I am not a pro but i am trying everyday to become one!
Lately i have been developing a great predaliction for financing and investing as well. I have become a big fan of Robert Kiyosaki in the recent past and these days my youtube recommendations would be full of speeches and seminars by that man lol.
I am an introvert and it takes some time for people to like me. I love to help people and it really makes me feel great if i become the reason for bringing even a little smile on somebody's face.
Apart from these i also love to travel, listen to music - mostly hindi and english songs and of course read lots and lots of books. I love reading fiction, biographies and self-improvement books. I am a big FRIENDS fan!!
I always wanted to become a travel jockey but so far i couldn't become one. However five years down the road i would like to be a programmer who travels around the world, take freelancing projects and explore everything. To sum it up i would wanna EAT-TRAVEL-CODE.
I always wanted to write such stuffs about me and put it on the internet but i never did and i would have never done it if it wasn't for my friend Rijul aka aaRengee, who made me put this on here. Special thanks to him for collaborating with me.
Happy reading and you can reach me at Telegram. It would be great if you would wanna get connected and work together!! Also you can follow me at github
Written on December 6th, 2017 by pkenil96
Feel free to share!